Soul Mate Day
ThetaHealing Soul Mate Day is a great 1-day introductory course to ThetaHealing. It will explain what ThetaHealing is and allow you to experience some of the digging and belief work used in ThetaHealing to help clear blocks around finding your most compatible soul mate.
This soul mate class will uncover and give you back your inner confidence to love yourself and your desire to have healthy self-esteem. Having this will attract and bring to you a companion that is compatible to all of your values and qualities. Before you know it, your soul mate will find you, without you having to go looking. That is how powerful this technique can be. You work on yourself and manifest what you desire.
This class focuses on the specifics of finding true inner peace and happiness while helping you understand what you are looking for in a soul mate!
We all think we know what would make us happy. Without being comfortable in our own skin or having true love for ourselves, we will not find what we are truly looking for or fill that void of loneliness or love in our lives. If we are happy and healthy, we will attract the same energy to us and that is when we will ultimately find our soul mates.
Prerequisites: None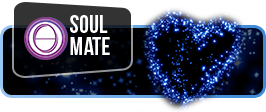 Date and Times to be announced