"Kathryn is a gifted and intuitive healer. She has a remarkably gentle presence that put me at ease immediately. I've experienced profound benefit from having ThetaHealing sessions with her. Kathryn is able to key into the root cause of illness/disease. Using the profound tools of ThetaHealing Kathryn has helped me find that clarity and healing that I've been searching for."
Elisha Bokman ND, LAc
What I have been doing for many years, and what I love is to do is to help people know how to love who they are, how love feels, how to love the world around them, how to receive and how to give, and how to care for themselves.
This takes letting go of what other people think, letting go of negative self-expectations and the expectations of others, letting go of beliefs that are not serving you and living life now, not in the past or the future.
I have dedicated my life to helping people release those beliefs and negative emotions that keep them from living their lives to the fullest. I have particular life experience, knowledge and expertise in the areas of recovery from child abuse and sexual abuse; in addressing the emotions and situations around dying and death; and issues of sexual orientation.
Because of my own life experience, I specialize in addressing issues of:
Personal and work transitions
Caring for aging parents
Healthy relationships
Self-judgment
Family of origin and current family
Work-life reinvention
Health and well-being
Sexual orientation
Parents and siblings
Body weight and body image
Aging and health
Dying and death
Child and sexual abuse
Discover your authentic self!
I help you let go of what you no longer need, the beliefs and wounds that keep you from moving forward to your authentic self, your true self.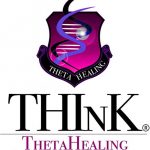 Certifications:
Certified ThetaHealer®
ThetaHealing Master Instructor
ThetaHealing Certificate of Science
Every Word Has Power Life Coaching
Master of Divinity, M.Div.
Ordained Minister
"I am a presence for and witness to the changes
you make so that you can live an authentic life full of meaning and joy."
Kathryn Jans
"I've taken seminars with many ThetaHealing Practitioners. While taking seminars with Kathryn, I have found that she is so easy to understand and follow. She creates an environment where you feel encouraged, comfortable, safe and excited to learn more. I plan on taking more seminars with Kathryn and I would encourage others to do the same."
L.J.
Schedule Your Appointment