Soul Mate Seminar
The 2-day Soul Mate course is for those who have completed the Basic and Advanced courses and who want to dig deeper into their blocks to their most compatible soul mate. This is a wonderful way to find out what it is you are truly looking for in a partner and attract that beautiful energy to you without even looking for it! Come discover what your relationship is missing and find your self-confidence, soul mate or help rekindle that spark again. Love is everywhere. All genders and sexual orientations are welcome to this class!
Prerequisites: Basic DNA, Advanced DNA, Dig Deeper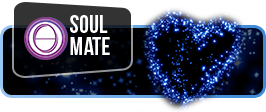 TBA
Tuition includes the Soul Mate Manual and a certificate upon completion.
Additional information will be sent to you when you register.
Scholarships are available.
Deposits are non-refundable. If you are unable to attend you may use the amount toward a future seminar.