Basic DNA – The Foundation of the ThetaHealing® Technique
The heart of this seminar is the practice of techniques that allow you to change life patterns held in place by core, genetic, historic and soul beliefs, either self-imposed or externally imposed. These changes happen in a relaxed Theta brain wavelength state. This practice can quickly reveal systems of belief, showing the body how to replace limiting beliefs or feelings with positive ones through the Creator of All that Is. We use the ThetaHealing technique to change the underlying limiting core programs and beliefs held in our subconscious, thereby transforming ourselves and bringing us health, happiness, and personal growth, allowing us to create the lives we have always wanted.
In this 3-day seminar you will learn how to access the theta brain wave to heal, change and manifest.
Other topics include:
The Formation of ThetaHealing®
ThetaHealing® Principles and Techniques
Entering into the Theta brain wave state
Limiting Beliefs and How to Change Them
The Power of Words and Thoughts
Free Agency and Co-creation
Intuitive Readings
Emotions and Health
Cellular Communication
Clearing Resentment, Rejection, and Regret
Seven Planes of Existence
Calling in Compatible Soul Mates
Connecting and Communicating with Ancestors and your Higher Self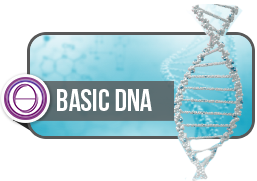 www.thetahealilng.com for the dates
and to register
10:00 – 5:00 each day
Tuition includes the Basic DNA Manual and a certificate upon completion. You will need to purchase a copy of the book, ThetaHealing, prior to the seminar. 
After you register additional information will be sent to you.
Scholarships are available.
Deposits are non-refundable. If you are unable to attend you may use the amount toward a future seminar.